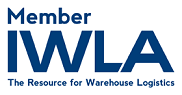 A Nebraska warehouse company serving Omaha and the surrounding midwest area.
A 3PL Supply Chain Provider specializing in Container/Drayage/Intermodal transportation.
Truckload Transportation Services


Ford Storage offers an asset-based approach to Truckload Transportation Services.  Our truckload network operates in all 48 states to service your requirements.  Ford Storage has grown its fleet size and customer relationships with a simple structure of single-source logistics, scalability and safety.  Below are some of the attributes that Ford Storage has built its truckload transportation network:

Quality: Driven
Scalability: 48 State Region
Safety: Conscious Company Wide
Security: USIS & Alternative Safety Testing Solutions
Driver Management: Education & Retention
Technology: GPS Satellite Tracking
Partnership: Customer Centric
Asset-Based Logistics: Transportation & Warehousing
Equipment: Air-Ride Trailers 53' x 102"
Would you like to learn more about our network?  Are there challenges with certain lanes your customers require or your transportation network that we could potentially assist you?